Drive Thru Solutions
for Restaurants
in Saudi Arabia
// Drive Thru Solution
Optimize Efficiency and Customer Satisfaction with KAEM Solutions' Drive Thru Solution
We revolutionize the way you serve your customers. We understand that speed and accuracy are crucial for drive-thru operations, and our innovative solution is designed to streamline your processes, reduce wait times, and enhance customer satisfaction.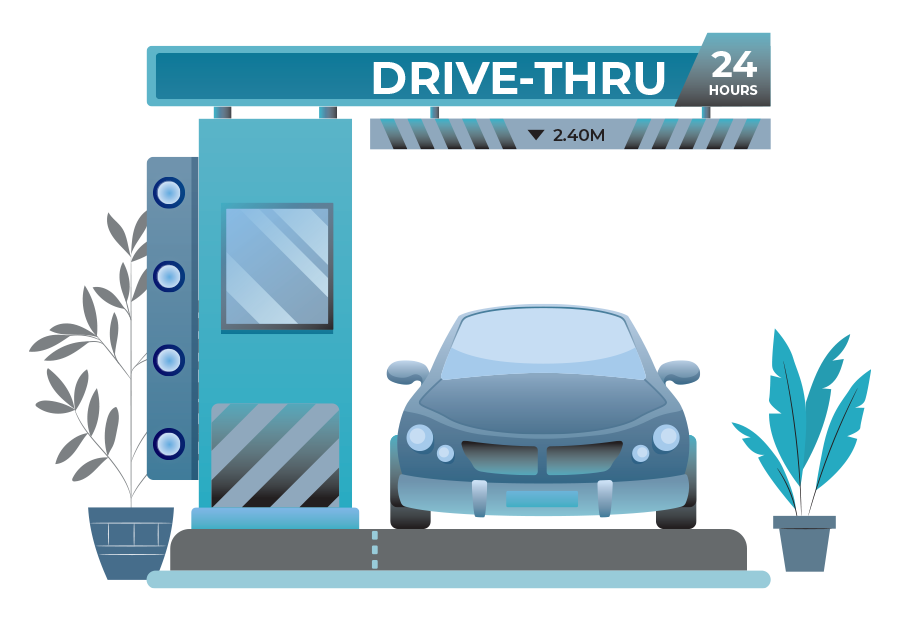 Key Features
Intuitive Order Taking: Our user-friendly interface ensures quick and error-free order processing.
Real-Time Timer Functionality: Monitor and display order processing times to enhance operational efficiency and customer experience.
Real-Time Analytics: Gain valuable insights into drive-thru performance and make data-driven decisions.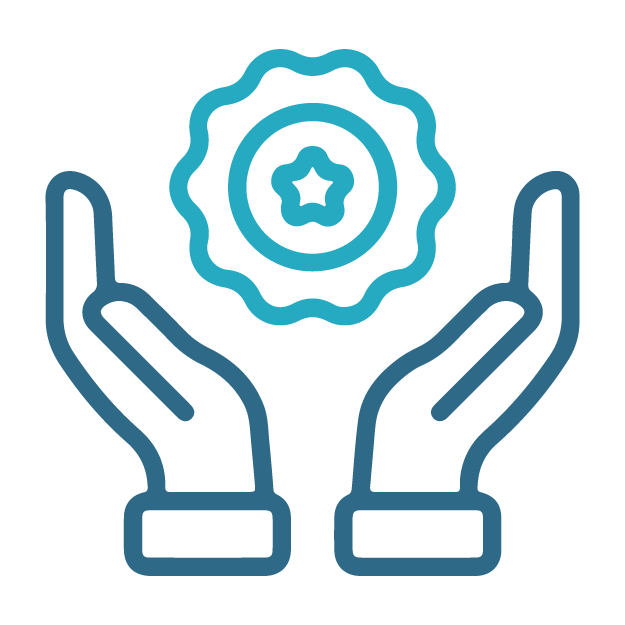 Benefits
Faster Service: Reduce wait times and serve more customers, increasing your overall efficiency.
Improved Accuracy: Minimize order errors and ensure customer satisfaction with precise order processing.
Enhanced Productivity: Optimize staff workflow during peak hours and maximize your team's efficiency.
ncreased Revenue: Utilize strategic menu customization and promotions to boost sales and profitability.
Our advanced Drive-Thru Headsets are engineered for crystal-clear communication between your staff and customers. With noise-canceling features and ergonomic designs, our headsets ensure seamless order-taking and minimize errors, resulting in faster service and improved customer satisfaction.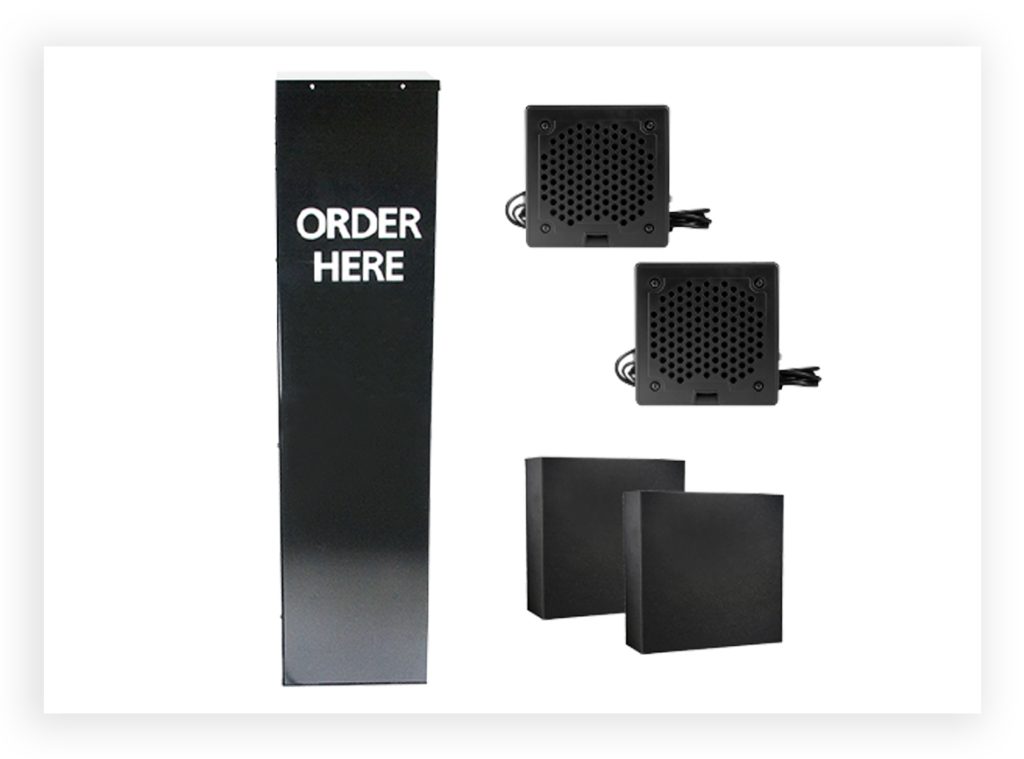 Our Speaker Post solutions are designed to deliver exceptional audio quality, ensuring that customers can easily place their orders without any communication barriers. With a weather-resistant design, our Speaker Posts are built to withstand various environmental conditions.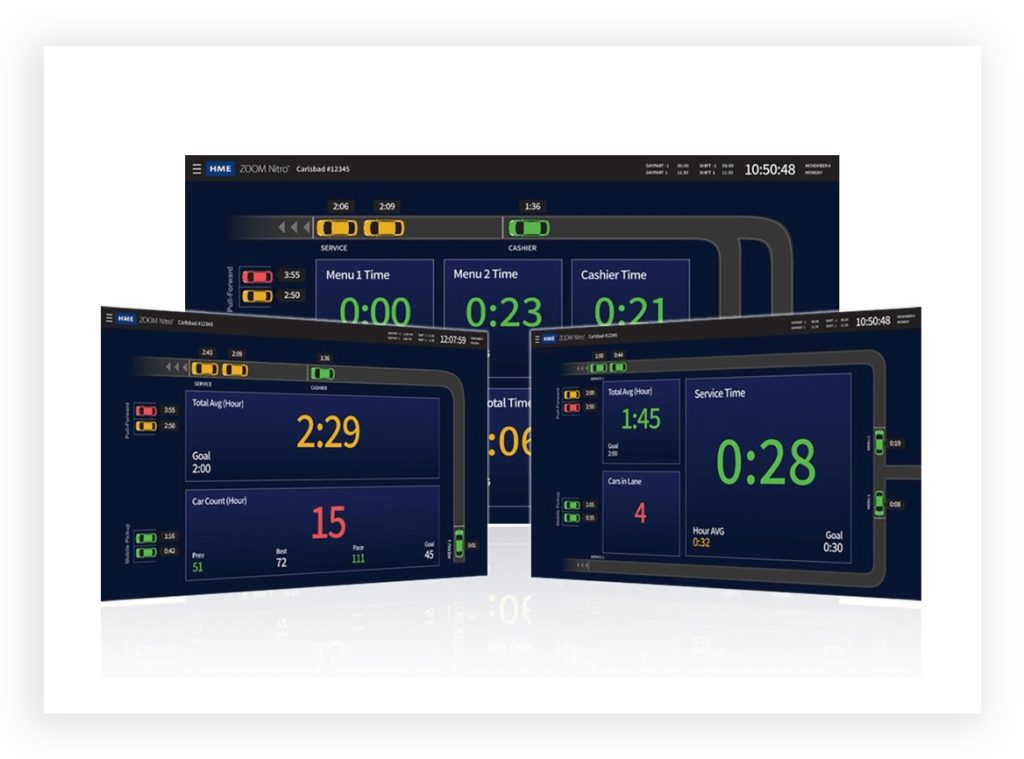 Efficient order timing is crucial for a smooth drive-thru operation. Our Drive-Thru Timer enables real-time monitoring of order processing times, allowing you to streamline your operations and provide faster service.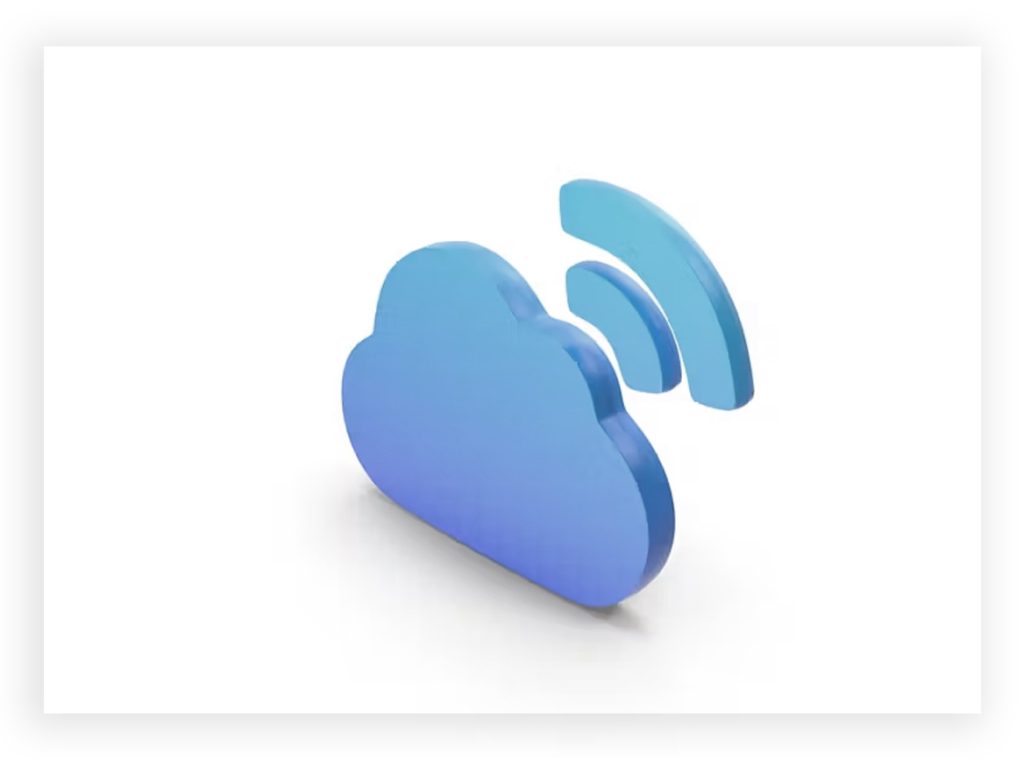 Cloud Drive-Thru Enterprise Management
Our Cloud Drive-Thru Enterprise Management system empowers Quick Service Restaurants (QSRs) with multiple stores to efficiently manage their Drive Thru lanes. Seamlessly integrated with Zoom timer, this cloud-based solution provides QSR managers with real-time access to a comprehensive dashboard and robust reporting features, enabling data-driven decision-making for enhanced performance.
Transform your drive-thru experience with KAEM Solutions' cutting-edge
technology. Contact us now to learn more about how our
Drive Thru Solution can benefit your business in Saudi Arabia.