Digital Signage Solutions
in Saudi Arabia
// Digital Signage Solution
Revolutionize Customer Engagement with KAEM Solutions' Digital Signage Solutions
Captivating visuals and innovative technology converge to redefine customer engagement. Elevate your brand presence and communication strategy with our cutting-edge digital signage solutions.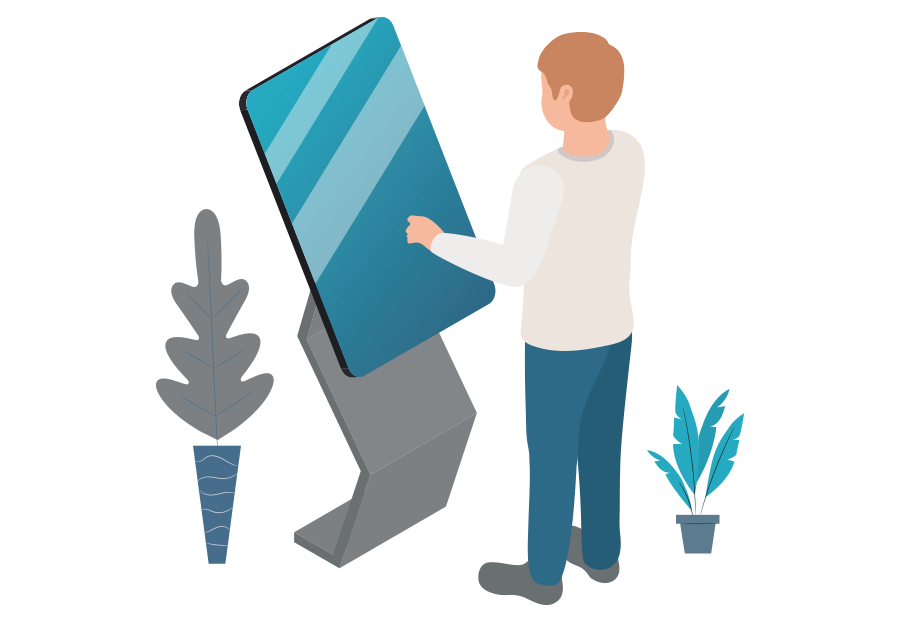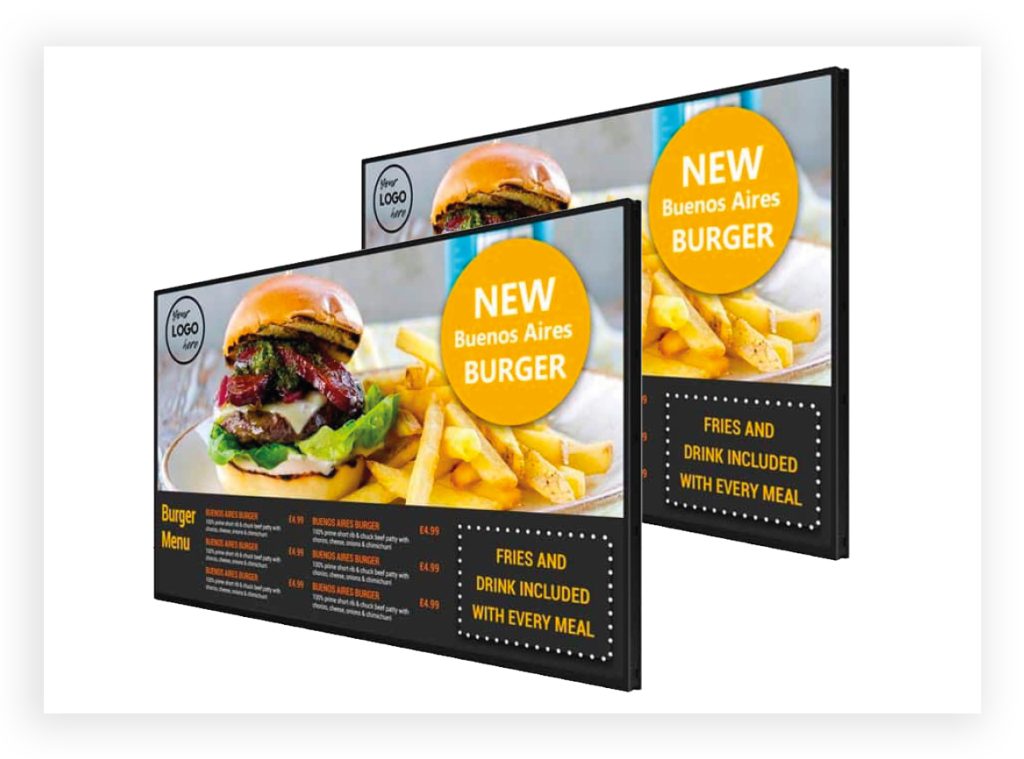 Enhance your customer experience and boost sales with our dynamic Indoor Menu Board solution. Engage your patrons with eye-catching visuals and captivating content that can be easily updated to showcase your latest offerings and promotions. Simplify the ordering process and provide a seamless digital menu experience that leaves a lasting impression.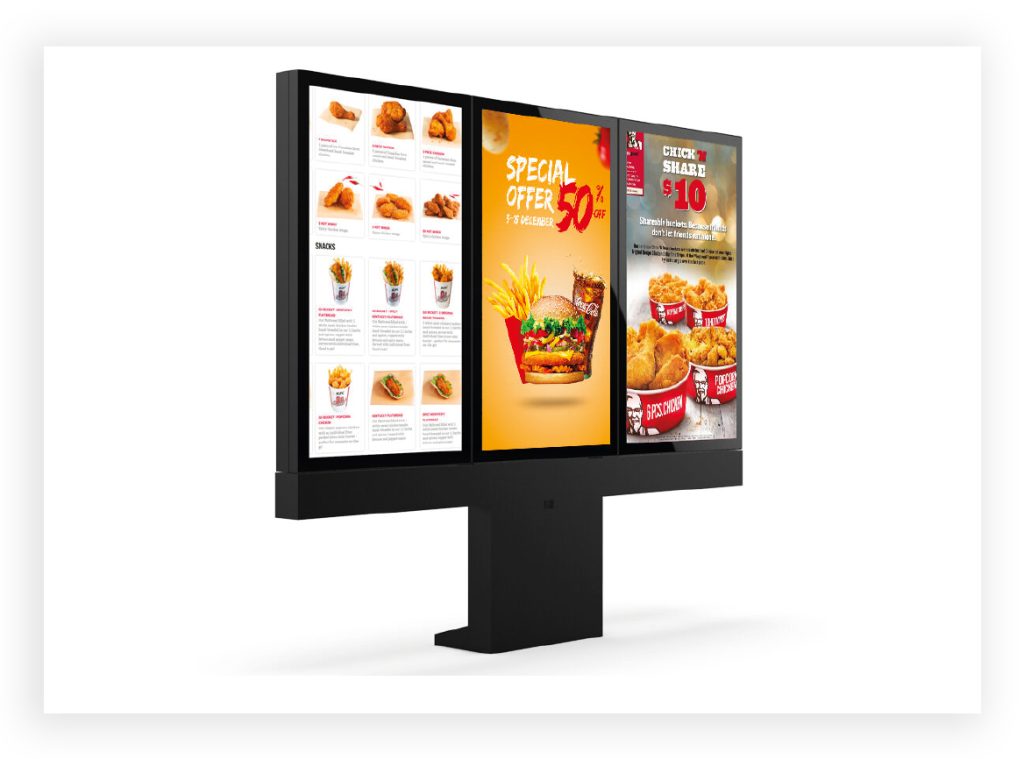 Make a lasting impression on passersby and drive more foot traffic with our Outdoor Menu Board solution. With weather-resistant displays and high visibility, showcase your menu and promotions in any weather condition. Take advantage of our customizable designs and real-time updates to ensure your messaging is always fresh and relevant.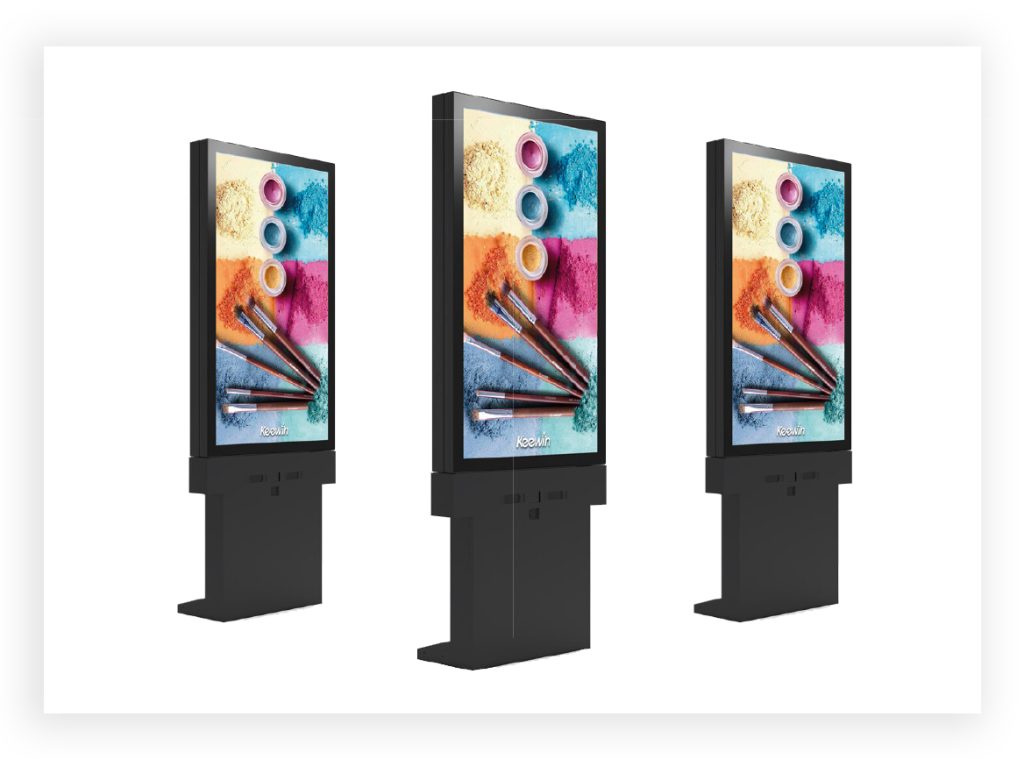 Interactive Outdoor Customer Digital Solutions
Our Interactive Customer Order Display Solutions offer a seamless and efficient order-taking process. The system enables real-time synchronization of orders between the customer-facing screen and the POS device. When a customer approaches the outer screen, the staff instantly sees the customer on the inner device and extends a warm welcome. 
Create an impactful visual experience with our Video Wall Solutions. Utilize large-scale video walls to showcase stunning visuals and captivating content. Whether for advertising, branding, or information dissemination, our video walls command attention and deliver your message with maximum impact.
Embrace the power of digital communication and revolutionize your brand presence with KAEM Solutions' Digital Signage Solutions. Contact us today to explore the possibilities for your business.